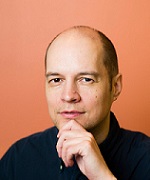 Aapo Hyvarinen
Professor of Computer Science and Machine Learning, University of Helsinki and University College London
Nonlinear independent component analysis. A principled framework for unsupervised deep learning
Abstract:
Unsupervised learning, in particular learning general nonlinear representations, is one of the deepest problems in machine learning. Estimating latent quantities in a generative model provides a principled framework, and has been successfully used in the linear case, e.g. with independent component analysis (ICA) and sparse coding. However, extending ICA to the nonlinear case has proven to be extremely difficult. A straight-forward extension is unidentifiable, i.e. it is not possible to recover those latent components that actually generated the data. Here, we show that this problem can be solved by using additional information either in the form of temporal structure or an additional, auxiliary variable. We start by formulating two generative models in which the data is an arbitrary but invertible nonlinear transformation of time series (components) which are statistically independent of each other. Drawing from the theory of linear ICA, we formulate two distinct classes of temporal structure of the components which enable identification, i.e. recovery of the original independent components. We show that in both cases, the actual learning can be performed by ordinary neural network training where only the input is defined in an unconventional manner, making software implementations. We further generalize the framework to the case where instead of temporal structure, an additional auxiliary variable is observed (e.g. audio in addition to video). Our methods are closely related to "self-supervised" methods heuristically proposed in computer vision, and also provide a theoretical foundation for such methods. The talk is based on the following papers. http://www.cs.helsinki.fi/u/ahyvarin/papers/NIPS16.pdf, http://www.cs.helsinki.fi/u/ahyvarin/papers/AISTATS17.pdf, https://arxiv.org/pdf/1805.08651
Bio:
Aapo Hyvarinen studied undergraduate mathematics at the universities of Helsinki (Finland), Vienna (Austria), and Paris (France), and obtained a Ph.D. degree in Information Science at the Helsinki University of Technology in 1997. In 2008, he was appointed Professor at the University of Helsinki. From 2016 to 2019, he was Professor of Machine Learning at the Gatsby Computational Neuroscience Unit, University College London, UK. Aapo Hyvarinen is the main author of the books "Independent Component Analysis" (2001) and "Natural Image Statistics" (2009), and author or coauthor of more than 200 scientific articles. Google Scholar gives him approximately 40,000 citations. His current work concentrates on unsupervised machine learning and its applications to neuroscience.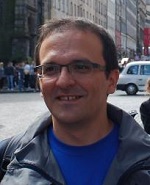 Oscar Romero
Associate Lecturer at Universitat Politècnica de Catalunya (UPC), Barcelona, Spain
Data Management for Data Science.
Abstract:
The role of data management for data science is gaining relevance as more complex analytical systems are being developed. Techniques such as deep learning heavily rely on the efficient management of data (e.g., distribution of data) and specialised hardware to improve its training time.
Indeed, any data-intensive system can drastically benefit from the well-grounded theory of data management. In this talk we will explore the current role of data management for data science and focus on the main research lines in this aspect. We will pay special attention to data integration and data governance issues, while providing an overall view of the main challenges and proposed solutions in this field.
Bio:
Oscar Romero is an associate lecturer at Universitat Politècnica de Catalunya (UPC).
He obtained his PhD in Computing from UPC in 2010. Since then, he is a member of the Database Technologies and Information Management (DTIM) and Information Modeling and Processing (IMP) research groups. His research mainly focuses on complex information systems that automate the data management lifecycle, specially in the Business Intelligence and Big Data fields. More specifically, his main interests are OLAP and data warehousing, NOSQL (and any technology beyond relational databases), data integration, self-tuning database systems and semantic-aware systems (based on semantic formalisms such as ontology languages or RDF(S)).
Currently, he is the UPC coordinator of the Erasmus Mundus Joint Master in Big Data Management and Analytics (BDMA), the Data Science track of the Master in Innovation and Research in Informatics (MIRI-DS) and the life-long learning master in Big Data Management, Technologies and Analytics (BDMTA). He also participates in the Erasmus Mundus Joint PhD in Information Technologies for Business Intelligence - Doctoral Consortium (IT4BI-DC), where he supervised 3 successfully finalised PhD thesis and 8 additional on-going theses.
He has also participated in several technology transfer projects with relevant companies or organisations such as the World Health Organisation (WHO), SAP, HP Labs, Siemens, Atos and Zurich Insurance among others. Similarly, he has participated in more than 10 competitive projects.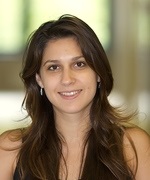 Oana Goga
Researcher at the French National Centre for Scientific Research (CNRS), Laboratoire d'Informatique de Grenoble
Challenges in making social media advertising more transparent
Abstract:
In this talk, I will share my research efforts in understanding and tackling security and privacy threats in social media targeted advertising. Despite a number of recent controversies regarding privacy violations, lack of transparency, or vulnerability to discrimination or propaganda by dishonest actors; users still have little understanding of what data targeted advertising platforms have about them and why they are shown the ads they see. To address such concerns, Facebook recently introduced the "Why am I seeing this?" button that provides users with an explanation of why they were shown a particular ad. I first investigate the level of transparency provided by this mechanism by empirically measuring whether it satisfies a number of key properties and what are the consequences of the current design choices. To provide a better understanding of the Facebook advertising ecosystem, we developed a tool called AdAnalyst that collects the ads users receive and provides aggregate statistics. I will then share our findings from analyzing data from over 600 real-world AdAnalyst users; in particular on who is advertising on Facebook and how these advertisers are targeting users and customizing ads via the platform.
Bio:
Oana Goga is a CNRS research scientist in the Laboratoire d'Informatique Grenoble (France) since October 2017. Prior to this, she was a postdoc at the Max Plank Institute for Software Systems and obtained a Ph.D. in 2014 from Pierre et Marie Curie University in Paris. She is the recipient of a young researcher award from the French National Research Agency (ANR). Her research interests are in security and privacy issues that arise in online systems that have at their core user provided data