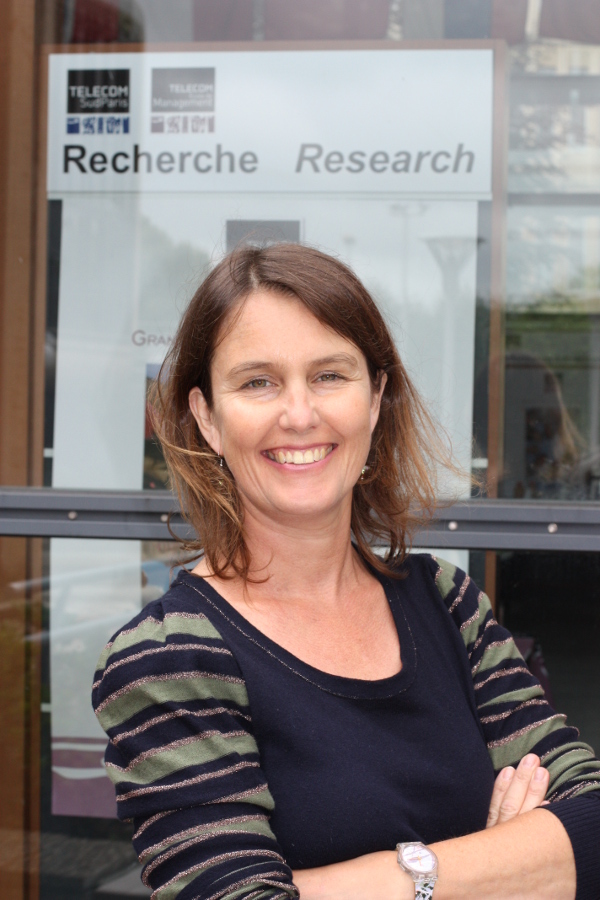 Christine Balagué
Professor at Institut Mines Telecom Business School, Titulaire de la Chaire Réseaux Sociaux, France
Enjeux éthiques et responsabilité des technologies 
Abstract:
Les technologies d'intelligence artificielle et les usages croissants des systèmes algorithmiques impactent la vie quotidienne des individus et nos sociétés.
En 2018, la révolution digitale s'est retrouvée au cœur de nombreux débats sociétaux, le clivage devenant plus marqué entre des représentations de la technologie très positives d'une part et d'autres plus fermement négatives.
Ces débats sont liés aux enjeux éthiques qu'engendrent le développement massif des technologies et leurs usages dans nos sociétés. Les modèles dominants sont portés par les Etats-Unis et la Chine et portent des valeurs profondément différentes de celles qui ont crée l'Europe. Nous discuterons dans cet exposé les différents enjeux éthiques des technologies, depuis la recherche jusqu'aux applications, ainsi que des pistes futures permettant de développer un modèle plus responsable des technologies. 
Bio:
Christine Balagué est Professeur et Titulaire de la Chaire réseaux sociaux et objets connectés à l'Institut Mines-Télécom Business School, et a été Vice-présidente du Conseil National du Numérique de 2013 à 2015. Ses recherches portent sur la modélisation du comportement des individus connectés, en particulier sur les réseaux sociaux et avec des objets connectés. Elle est également membre de la CERNA (Comité d'Ethique de la Recherche sur le Numérique d'Allistène) et de l'Institut de Convergences DATAIA sur les sciences de données et l'intelligence artificielle. En tant que VP du Conseil National du Numérique, elle a participé à différents travaux remis au gouvernement français sur les grandes questions du numérique (Neutralité du Net, Neutralité des plateformes, E-inclusion, E-éducation, E-santé, concertation nationale). Elle est également l'auteur de nombreux ouvrages sur le développement de l'Internet en France et sur les réseaux sociaux. Habilitée à Diriger des Recherches, Christine Balagué est docteur en Sciences de Gestion, diplômée de l'ESSEC et d'un Master d'économétrie à l'ENSAE.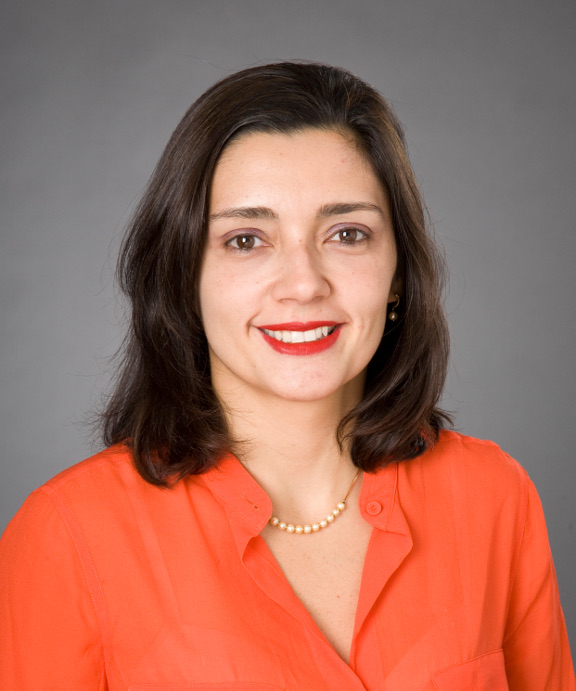 Juliana Freire
Professor of Computer Science and Engineering and Data Science Executive Director, NYU Moore-Sloan Data Science Environment, United States of America
Democratizing Urban Data Exploration
Abstract:
The large volumes of urban data, along with vastly increased computing power, open up new opportunities to better understand cities. Encouraging success stories show that data can be leveraged to make operations more efficient, inform policies and planning, and improve the quality of life for residents. However, analyzing urban data often requires a staggering amount of work, from identifying relevant data sets, cleaning and integrating them, to performing exploratory analyses and creating predictive models that must take into account spatio-temporal processes. Our long-term goal is to enable domain experts to crack the code of cities by freely exploring the vast amounts of urban data. In this talk, we will present methods and systems that combine data management, analytics, and visualization to increase the level of interactivity, scalability, and usability for urban data exploration.
Bio:
Juliana Freire is a Professor of Computer Science and Engineering and Data Science at New York University. She holds an appointment at the Courant Institute for Mathematical Science, is a faculty member at the NYU Center for Urban Science and at the NYU Center of Data Science. She is the executive director of the NYU Moore-Sloan Data Science Environment, chair of the ACM SIGMOD and a council member of the Computing Community Consortium (CCC). Her recent research has focused on big-data analysis and visualization, large-scale information integration, web crawling and domain discovery, provenance management, and computational reproducibility. Prof. Freire is an active member of the database and Web research communities, with over 170 technical papers, several open-source systems, and 12 U.S. patents. She is an ACM Fellow and a recipient of an NSF CAREER, two IBM Faculty awards, and a Google Faculty Research award. She has chaired or co-chaired workshops and conferences, and participated as a program committee member in over 70 events. Her research grants are from the National Science Foundation, DARPA, Department of Energy, National Institutes of Health, Sloan Foundation, Gordon and Betty Moore Foundation, W. M. Keck Foundation, Google, Amazon, AT&T, the University of Utah, New York University, Microsoft Research, Yahoo! and IBM.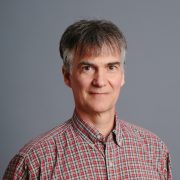 Patrice Simard
Microsoft Research AI Lab, Redmond, United States of America
Machine Learning -- What's next?
Abstract:
For many Machine Learning (ML) problems, labeled data is readily available. When this is the case, algorithms and training time are the performance bottleneck. This is the ML researcher's paradise! Vision and Speech are good examples of such problems because they have a stable distribution and additional human labels can be collected each year. Problems that extract their labels from history, such as click prediction, data analytics, and forecasting are also blessed with large numbers of labels. Unfortunately, there are only a few problems for which we can rely on such an endless supply of free labels. They receive a disproportionally large amount of attention from the media.
We are interested in tackling the much larger class of ML problems where labeled data is sparse. For example, consider a dialog system for a specific app to recognize specific commands such as "lights on first floor off", "increase spacing between 2nd and 3rd paragraph", "make doctor appointment after Hawaii vacation". Anyone who has attempted building such a system has soon discovered that generalizing to new instances from a small custom set of labeled instances is far more difficult than they originally thought. Each domain has its own generalization challenges, data exploration and discovery, custom features, and decomposition structure. Creating labeled data to communicate custom knowledge is inefficient. It also leads to embarrassing errors resulting from over-training on small sets. ML algorithms and processing power are not a bottleneck when labeled data is scarce. The bottleneck is the teacher and the teaching language.
To address this problem, we change our focus from the learning algorithm to teachers. We define "Machine Teaching" as improving the human productivity given a learning algorithm. If ML is the science and engineering of extracting knowledge from data, Machine Teaching is the science and engineering of extracting knowledge from teachers. A similar shift of focus has happened in computer science. While computing is revolutionizing our lives, systems sciences (e.g., programming languages, operating systems, networking) have shifted their foci to human productivity. We expect a similar trend will shift science from Machine Learning to Machine Teaching.
The aim of this talk is to convince the audience that we are asking the right questions. We provide some answers and some spectacular results. The most exciting part, however, is the research opportunities that come with the emergence of a new field.
Bio:
Patrice Simard is a Distinguished Engineer in the Microsoft Research AI Lab in Redmond. He is passionate about finding new ways to combine engineering and science in the field of machine learning. Simard's research is currently focused on human teachers. His goal is to extend the teaching language, science, and engineering, beyond the traditional (input, label) pairs. Simard completed his PhD thesis in Computer Science at the University of Rochester in 1991. He then spent 8 years at AT&T Bell Laboratories working on neural networks. He joined Microsoft Research in 1998. In 2002, he started MSR's Document Processing and Understanding research group. In 2006, he left MSR to become the Chief Scientist and General Manager of Microsoft's Live Labs Research. In 2009, he became the Chief Scientist of Microsoft's AdCenter (the organization that monetizes Bing search). In 2012, he returned to Microsoft Research to work on his passion, Machine Learning research. Specifically, he founded the Computer-Human Interactive Learning (CHIL) group to study Machine Teaching and to make machine learning accessible to everyone.